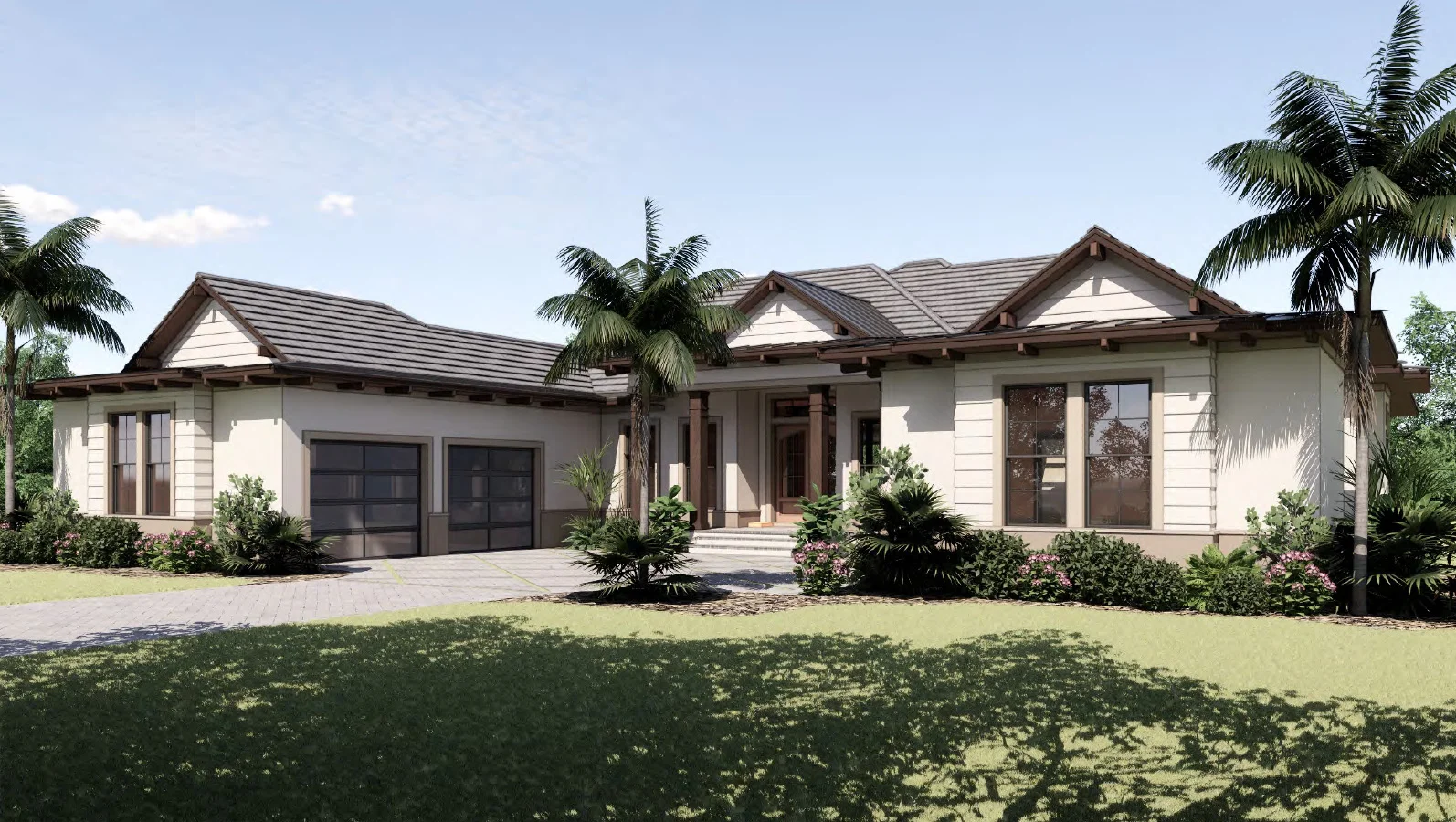 Believe it or not, building your dream custom home in Sarasota isn't as costly or complicated as most people imagine. In this post, Talon Home Builders outlines some key things to consider before designing and building your home in Sarasota, Florida. 
Building a Custom Home in Sarasota is Easier Than You Think
Many people see the term "custom home" and assume that automatically equates to a high 7 or 8-figure price tag or even approaching or exceeding a million dollars. That's simply not true. The fact is that the custom homes built in Sarasota by Talon fit a range of budgets and needs. 
The price to build your dream home in Sarasota has a lot more to do with square footage, materials used, and design elements than it does custom design. You can have the features you want and remain within your target price range. 
In fact, according to Money Magazine, Florida is among the top 10 states in the U.S. where it's more cost-effective to build your new home rather than buy an existing one. All it takes is a bit of imagination and a little patience and you can build the Sarasota home you're dreaming of.
What to Consider Before You Build Your Dream Home
1.  Choose the Right Home Builders
Let's start at the top. Who will design and build your home? Check out a gallery of past projects to get a feel for their design ethic. Many new homeowners prefer working with a smaller, local homebuilder when they decide to build their dream home because of the personal attention they receive. You should feel good about the folks building your home and have a clear line of communication. 
2.  Know Your Numbers
Next, you'll want to consider the fundamentals. How many bedrooms do you want? How many bathrooms? Do you prefer more modern, open floor plans, or something more traditional? How many square feet will you need for your furniture and to allow room for your family to grow? What's your target price range all in?
3. What's Your Style?
With the fundamentals down, it's time to get creative. If you have examples of homes with features that appeal to you, put together some pictures and links to show your builder. It's also very helpful if you can prioritize features. It's not always easy, but try to decide which design elements and features are most important to you.
Some features may not be compatible with others or you may change other priorities in the planning process. If you know what your "must-haves" and "would likes" are, it will make designing and building your new Sarasota home that much easier. 
4. Sweat the Details
What we mean by this is: Consult with the home builder on the interior design elements too. There may be things you haven't considered initially. For example, kitchen cabinetry. You may have an idea of the countertops and style of cabinetry you want but haven't looked into practical features that will make the kitchen better fit your lifestyle. 
Also, consider the future. For example, might you want to build an addition later on? What alterations should be made to the design to make that easier? Working out these details in the design process instead of after construction has begun will save you time, frustration, and money.
5. Remember the Big Picture
Building a custom home in Sarasota or anywhere else can be challenging at times. Try to keep your eyes on the prize. Remember that the planning, work, and waiting are all going to be worth it and will seem inconsequential compared to the many years and happy memories you will have in your new home. 
Try to roll with the punches and accept the unexpected when building a new home. Weather, materials shortages or design changes can cause deadlines to get nudged forward for example. If you expect the unexpected, you'll be a bit better prepared for it. 
Home is Where the Heart Is – It Should Match Your Heart's Desire!
Your home is the center of your world. It's where you watch your family grow and build lasting memories together. There's no need to sacrifice what your heart truly desires when it comes to building a custom home in Sarasota. The secret is working with an experienced Sarasota home builder that understands your needs and wants and really listens.
Talon Home Builders is a family business in the truest sense of the term. We're the furthest thing from a giant developer headquartered in a gleaming skyscraper who you'll never meet. When Talon builds your home in Sarasota, you work with the founders, Tom and Jennie Shumway directly. We take on every new home construction and remodeling project as if it was our very own. We'd love to speak with you about how we can make your dream home a reality! 
If you would like to build your dream home but aren't sure of where to start, give us a call at (941) 320-8485 or fill our our short contact form here and we'll reach out to you soon.